GUYS!!
I have some wonderful news today!! Last night something amazing happened on the internet concerning Aldnoah Zero: the unofficial AZ fanbook was published *fangirls before the site is ready, after it's ready, and as I wake up, still fangirling as I write this, I can't stop*
IT'S AMAZING
It's a collaborative project between 44 English speaking artists and writers who decided to make something in celebration of AZ's one year anniversary!
This is the homepage! I've linked it to the site so click click click to check it out!
The project was organized by Hikariix (Twitter/Tumblr) and here are some of the artists and writers that contributed (I randomly picked a few, for more check out their Contributors list).
So many people to stalk follow on Twitter and Tumblr ԅ(≖‿≖ԅ) I would totally have bought this had there been a hard copy (even though I'm 'technically' broke…though there is my piggy…kekeke) but there were a lot of details that needed to be addressed with that and funds that they didn't have so yeah.
Didn't happen this time around, maybe next time (if there is a next time)! *crosses fingers*
In addition to this wonderful fanbook there will also be an Aldnoah Zero Dating Sim game!! AND THE CROWD GOES WILD
I haven't heard of any expected release date but here are some details that are on the AZ_DatingSim Twitter account (follow for updates)!
Will be set after episode 7 (before everything went kabloosh)
Will be playing as Inaho
The goal is to seduce Slaine (InaSure ♥)
Rating will be 18+ (YESSSS)
The game will be provided for free and our lovely hosts are welcoming ideas, which I believe you can submit on the dating sim Twitter account! Story will be done by Ryoku, art by Hikariix, and the producer will be Yasumii. The only other game I've played that's similar to this is the Starfighter: Eclipse game and let's just say that didn't go as well as I'd hoped, haha.
But this…! This looks GRAND and it's exactly what I need to sooth my heart! Here is a test screenshot (I'm so excited it looks so nice ♡〜٩( ˃́▿˂̀ )۶〜♡)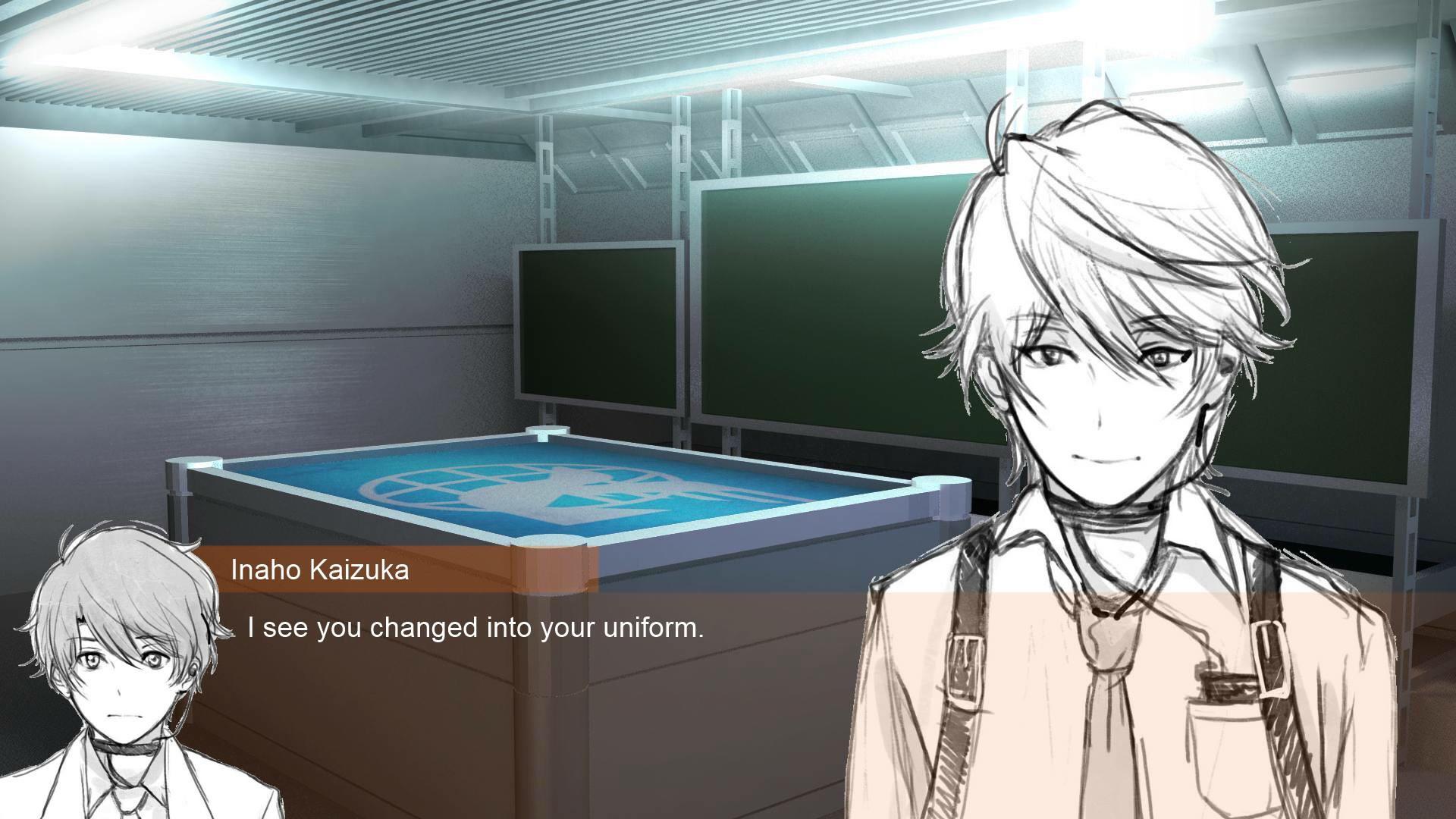 And that's all for now, got a list of fanfiction stories that I must check out now! Please check out the website and send our lovely artists/writers some love! Can do that through the social media links I provided or through the Guestbook on the site 😀
It feels like I shouted through this whole thing, so many exclamation points and capital letters
Σ( ̄□ ̄lll)